2019 Aston Martin DB11 Leasing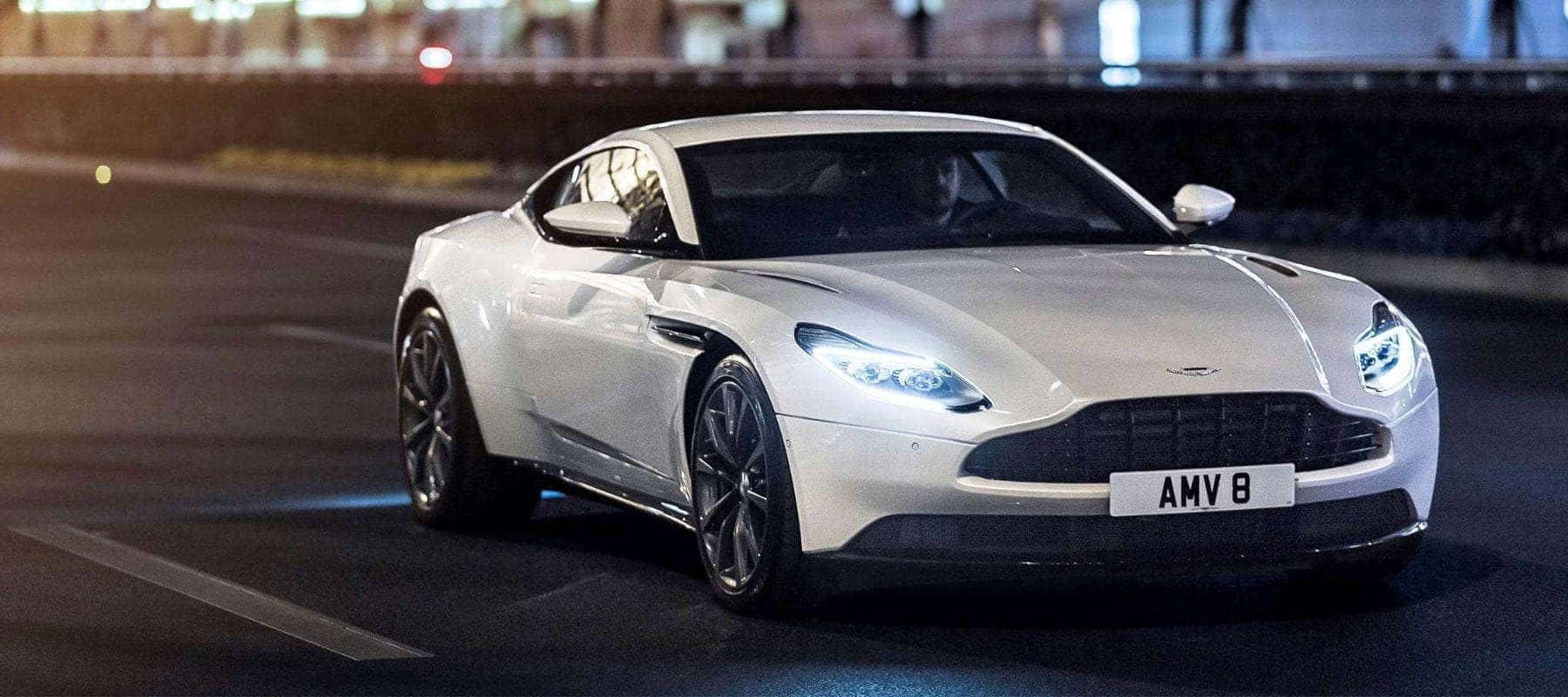 Put yourself at the helm of luxury and pure might when you slip behind the wheel of the breathtaking 2018 Aston Martin DB11. Highly regarded for quite some time now, this ride isn't very common in the commercial market, which is what makes it so special. From an athletic exterior to a powertrain lineup that simply doesn't quit to its longs list of customizable accessories, hopping behind the wheel of this bad boy will prove to be an experience that you won't soon forget. Come experience everything that it has to offer when you make your way down to Aston Martin Austin today. Once you take it for a test drive, you can meet with one of the members of our well-versed Finance Department to craft a plan that works for you! We have flexible business hours for your utmost convenience.
When it comes to a luxury sports car purring in your driveway, you definitely need some serious vigor at your disposal. Luckily for you, the engineers at Aston Martin did not sacrifice in that category by any means, granting you some serious power upon depressing the accelerator. Coming standard is the 4.0L V8 48-Valve Bi-Turbo engine ready to roar at your command. This bad boy does not disappoint by any means, delivering a hearty 503 horsepower and 675 lb.-ft of torque to get your blood pumping as you cruise down McNeil Drive. If that isn't enough force to sate your need for speed, go ahead and opt for the 5.2L V12 powerhouse where you will find a mighty 600 horsepower and 700 lb.-ft. of maximum torque.
With all of this power at your disposal, you deserve an interior that is ready to encapsulate you in the utmost comfort. Crafted with pristine elegance, when you hop inside the 2018 Aston Martin DB11, you will be welcomed by the softest comforts and plenty of space to make this ride your next home away from home. The leather-appointed seats will allow you to submerge yourself in the ultimate comfort after a long day at work, and the full-color TFT LCD display will give you satellite navigation and an optional Aston Martin Premium Audio system to immerse you into a concert-like experience.
All of this and more can be yours when you meet with us to craft the perfect leasing agreement. If you aren't familiar with the term, or simply haven't taken this avenue before, leasing essentially means that you will be borrowing the vehicle for a predetermined mileage and period of time. The best part about this is that you will have a lower monthly rate and a substantially lower down payment in comparison to financing. Once your agreement is complete, you can either hand the keys in and walk away, pick a completely different vehicle to lease, or purchase the 2018 Aston Martin for its remaining price.
Has this overview piqued your interest in our 2018 Aston Martin DB11 Leasing in Austin, TX? Make your way down to Aston Martin Austin today to hop behind the wheel of the ride of your dreams and put the DB11 specs to the test! We are located at 12989 Research Boulevard in Austin, TX.