2018 Aston Martin DB11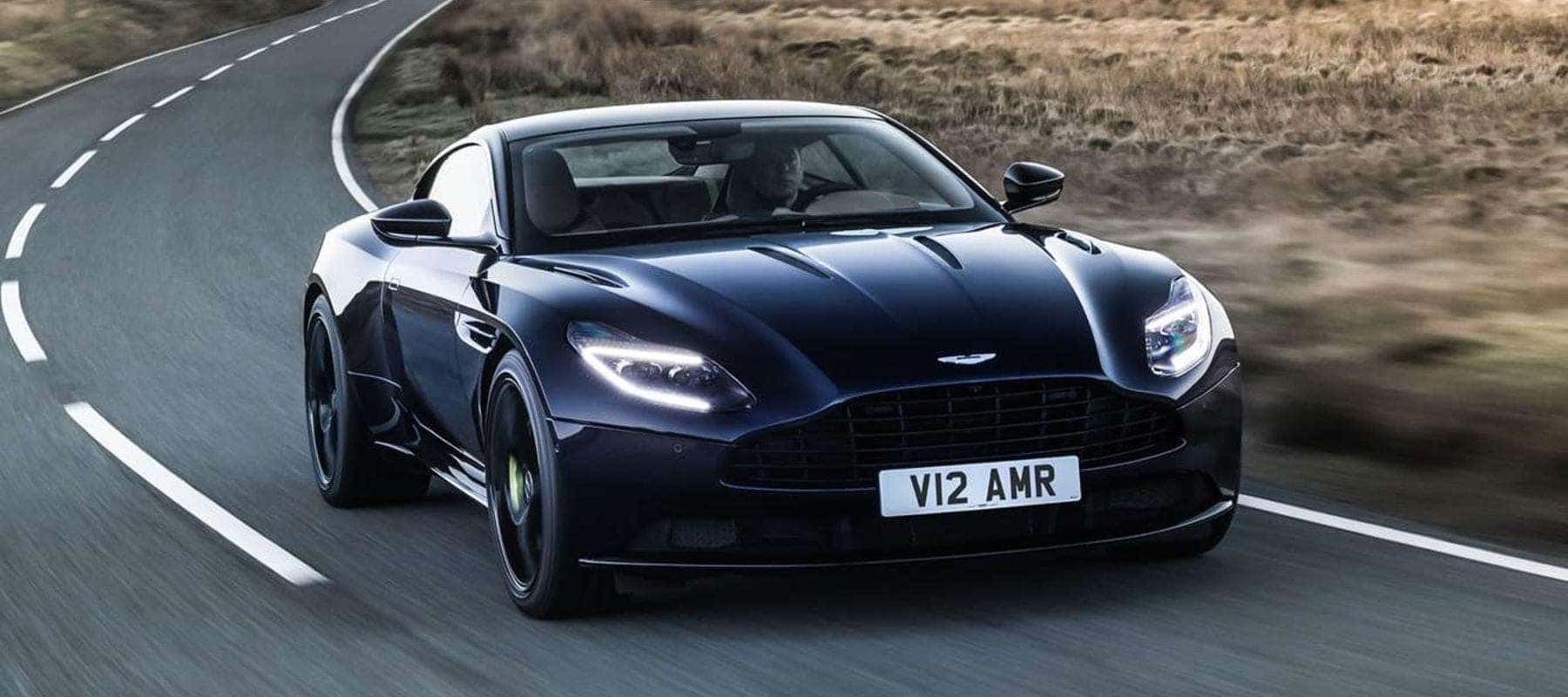 Most cars can get you where you need to go, but can they amaze you every time you hear their engine's roar? Can they get you to a max speed of 200 MPH? Do they provide you with supreme luxury and unique interior stylings? Most of the time, the answer is no. However, the 2018 Aston Martin DB11 can give you all of that and more. We can examine some of its key features now, but the only way that you'll get a very good sense of its strengths is by coming over to Aston Martin Austin and taking it for a test drive. Once you turn out onto route 183, you'll feel unbounded in a new DB11.
None of the DB11's incredible strength and power would be possible without the meticulous engineering and craftsmanship that goes into its exterior and drivetrain. Regardless of whether you choose the V8 or V12 engine, you'll still be blessed with the 2018 DB11's beautiful engine sound. With the V8, you get 503-hp and 675 lb.-ft. of torque, and with the V12 engine, you get 600-hp and 700 lb.-ft. of torque. No wonder car enthusiasts like you will love the experience of driving a DB11 – so much power lies ready and waiting with just a slight touch of the accelerator. To help harness this power, the Aston Martin Aeroblade™ manages the airflow along the DB11's sides so that the rear remains stable even at high speeds. Additional air is snagged by side vents and pushed out the back, allowing the trunk to taper nicely.
Speaking of tapers, the DB11 was built to be as visually stunning as it is powerful. Nobody will be able to ignore your aggressive 10-spoke wheels. The DB11 has a low profile to match its racing nature, but the wheels assure that it means business. The car's body flows out of the aggressive grille composed of sharp, parallel lines. Both the front and taillights have a very minimal and sophisticated design, and the drivers around you will never miss the LEDs that blaze out of them. Muscular ridges rise out of the grille and lead their way across the top and back of the car, enhancing both its sleek style and aerodynamic efficiency.
The 2018 DB11 offers just as much comfort and features in its interior as it does drivetrain strength and exterior class. As soon as you open the door to take a seat, you'll be immediately impressed by the wide array of natural features that comprise the seats and dashboard. To really sweeten the deal, Aston Martin offers you clear and practical infotainment screens behind the wheel and at the top of the dash. With their help, you'll clearly see all relevant vehicle information, and you'll have no issues navigating the radio, navigation services, or the media on your external device.
What are you waiting for? Let us at Aston Martin Austin help you shop for a 2018 Aston Martin DB11 for sale near Austin, TX, today. Let our staff answer all of your questions and get you started with a test drive.