2021 Aston Martin DBS Superleggera Price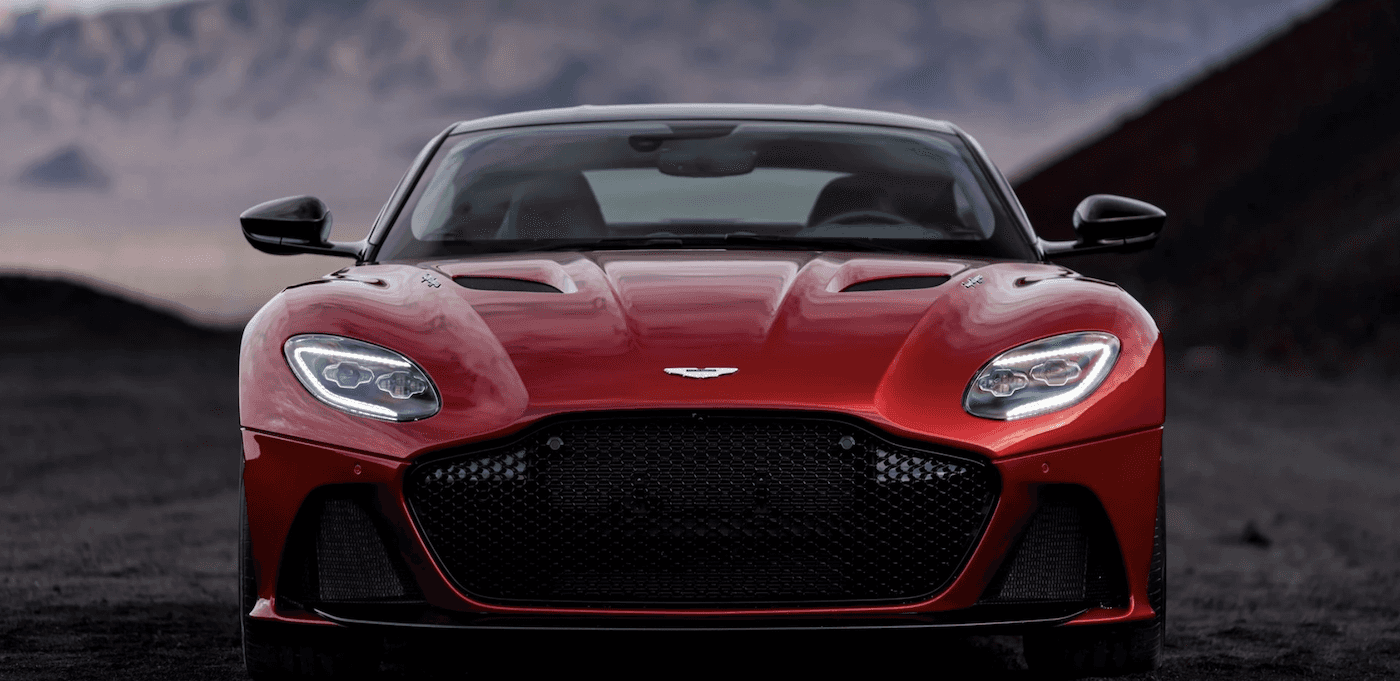 The 2021 Aston Martin DBS Superleggera is a car of unmistakable quality, one of the most distinctive of the Aston Martin lineup. With the updates for 2021, the Aston Martin DBS Superleggera price begins at $316,300 MSRP. Austin drivers get a truly unrivaled vehicle with this Aston Martin price, joining a small group of serious auto aficionados. Aston Martin Austin covers what you'll get for your Aston Martin DBS Superleggera price below!
Aston Martin Price: Model Options
San Antonio drivers can opt for the classic Coupe style or go for the convertible known as the Volante. But there's more choices than just that for the Aston Martin DBS Superleggera price. It comes with four different design options:
Distilled Energy with a Hyper Red exterior paint and Blue Haze Metallic leather on the interior.
Modern Minimalist with a Satin Xenon Grey exterior and Gloss Black Tinted Carbon Fiber wheels.
Dark Alchemy with Red Oxide Leather interior and a Satin Xenon Grey exterior.
Dynamic Futurist with White Stone Exterior paint and Blue Haze/Light Argento Metallic interior.
These choices are just the beginning when it comes to what Dallas drivers can do to personalize their Aston Martin DBS. Consult a local parts center for the parts and accessories that make your car entirely unique.
Superleggera Performance Features
If you're talking about an Aston Martin, you're going to be talking about the roaring engine. For the 2021 Aston Martin DBS Superleggera price, you're getting an incredible 5.2-liter V12 engine that generates up to 715 horsepower and 663 lb-ft of torque. This means you'll be able to get from 0-62 mph in 3.2 seconds in the Coupe and 3.6 seconds in the Volante!
Superleggera Luxury Amenities
It's not just power that Houston drivers are getting with their Aston Martin price. This vehicle's full-leather interior, its technology, and its design make the DBS Superleggera a truly luxurious vehicle. Here are just a few of the features you can expect:
Caithness or Balmoral leather interior
Contrast Welt
Carbon Fibre steering wheel
Embroidered Aston Martin wings on headrest
High-performance seats with memory
Heated and Ventilated seats
Aston Martin premium audio
Navigation system
360-degree camera
Front and rear parking sensors
Contrast seat stitching
And more!
See the 2021 Superleggera for Yourself!
At Aston Martin Austin, we're proud to carry the DBS Superleggera among our new inventory of outstanding vehicles. It's always great reading about the exciting advancements in car design you'll get for your Aston Martin price, but the best way to experience these perks is to see this vehicle for yourself! Contact us today to set up an appointment!
More from Aston Martin Austin
The 2021 Aston Martin Vantage is the exemplary sports car that other models aspire to become one day. Getting behind the wheel of the new Aston Martin Vantage feels like escaping to an automotive oasis. Providing dream-like handling, robust output, and endless interior comforts, the Vantage is without rival on the San Antonio streets. However, you…

While the roar of the engine, the track-ready speed, and the bold exterior of the new Aston Martin DBS Superleggera draw attention on the San Antonio streets, the cabin of this exquisite supercar will surround you with every imaginable comfort. This model is built for pure performance, offering a top speed of 211 MPH, and going…

When the time is right to take over the San Antonio streets, only the new Aston Martin DB11 will suffice. This stunning touring car can be had as a coupe or a convertible, but both options are propelled by a pulse-raising 503-hp twin-turbo V-8 engine. With raw power under the hood and refined interior elements, traveling…