2021 Aston Martin V8 Vantage Price Guide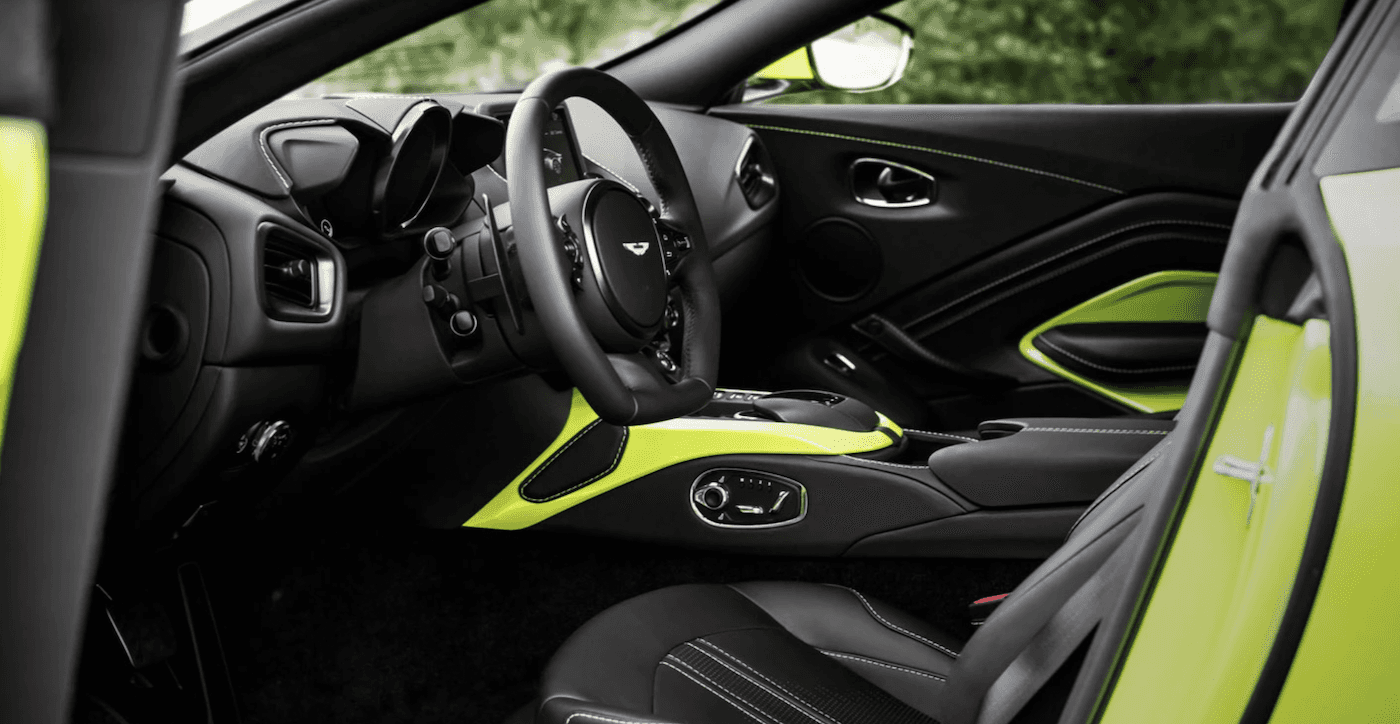 The 2021 Aston Martin Vantage is the entry-level model for those dipping their toes into the world of Aston Martin. For a starting MSRP of $146,000, Austin car enthusiasts get an uncompromising vehicle that can be customized for a truly unique look. Aston Martin Austin covers what styles and performance perks you'll get with the 2021 Aston Martin Vantage price below!
2021 Aston Martin Vantage Price: Model Options
The Aston Martin Vantage price covers the base model, but San Antonio drivers should know about their customization options on this vehicle. Through the combined efforts of a local parts center and work with the manufacturer, you can have an Aston Martin Vantage that is entirely yours. The striking design comes in five unique starting points for you to customize:
The blue Riviera Run 
The Platinum Rebel 
The black and carbon Forged Xenon
The yellow Cosmic Tang 
The midnight blue Lunar Eclipse
The white Dynamic Pulse
2021 Aston Martin V8 Vantage Price: All About the V8 Engine
Under the hood of the 2021 Aston Martin Vantage, you'll find a 4.0L Twin Turbo V8. It's the heart of a vehicle built to dazzle any Dallas driver with its performance capabilities. Agile and powerful, this vehicle generates 503 hp. It gets up to the top speed of 195 mph. And you can accelerate from 0-62 mph in just 3.6 seconds. Those are incredibly high figures for the Aston Martin V8 Vantage price — but that's what anyone should expect from Aston Martin!
2021 Aston Martin Vantage: Luxury Features
It should come as no surprise to Houston drivers that the list of luxury features you get for the Aston Martin V8 Vantage price is long. The interior is made to give you a truly incredible experience as you cruise down the highway, allowing for upgrades to features you find on the highest-end Aston Martin cars. Here are just a few of the highlights when it comes to luxury:
Centrally-placed gear select buttons
Aston Martin Audio System
8" LCD Touchscreen
Integrated Satellite Navigation
Column-mounted shift paddle
Surround-view camera system
And much more!
2021 Aston Martin Vantage at Aston Martin Austin
Want to get a great 2021 Aston Martin Vantage price? The finance center at Aston Martin Austin is prepared to help you out! Austin drivers can trust us to get them the car of their dreams, with new vehicle specials that help you save money. Contact us today to start your Aston Martin journey with the Vantage. Looking for more Aston Martin information? Discover the 2021 Aston Martin DB11 reviews today.
More from Aston Martin Austin
The 2021 Aston Martin Vantage is the exemplary sports car that other models aspire to become one day. Getting behind the wheel of the new Aston Martin Vantage feels like escaping to an automotive oasis. Providing dream-like handling, robust output, and endless interior comforts, the Vantage is without rival on the San Antonio streets. However, you…

While the roar of the engine, the track-ready speed, and the bold exterior of the new Aston Martin DBS Superleggera draw attention on the San Antonio streets, the cabin of this exquisite supercar will surround you with every imaginable comfort. This model is built for pure performance, offering a top speed of 211 MPH, and going…

When the time is right to take over the San Antonio streets, only the new Aston Martin DB11 will suffice. This stunning touring car can be had as a coupe or a convertible, but both options are propelled by a pulse-raising 503-hp twin-turbo V-8 engine. With raw power under the hood and refined interior elements, traveling…