Discover
A BORN PREDATOR
Vantage is raw and instinctive, unwavering in its singular purpose: to overwhelm the senses through its world-renowned design, agile performance and dedicated craftsmanship. Its heart beats with a high powered 4.0 litre twin-turbocharged V8, producing that visceral Aston Martin roar. A rare breed and a statement of independence on the road, Vantage embodies all that is beautiful in our performance sports car range.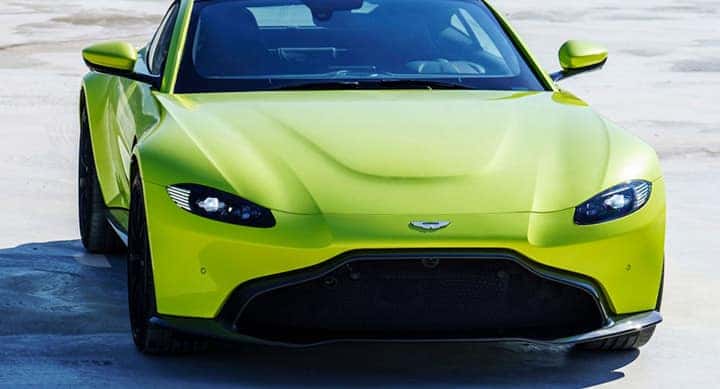 UNMISTAKABLE PRESENCE
Like the archetypal hunter, everything has been finely tuned for a purpose. Sculptural forms create an athletic predatory stance, while muscular flanks and broad haunches express the agility and dynamism inherent to the car.
A STATEMENT OF INTENT
The signature ultra-slim rear light graphic illuminates the full-width of the tailgate, accentuated by the flick in the Vantage's tail. It provocatively expresses the car's animalistic character in what is set to become an iconic symbol of performance.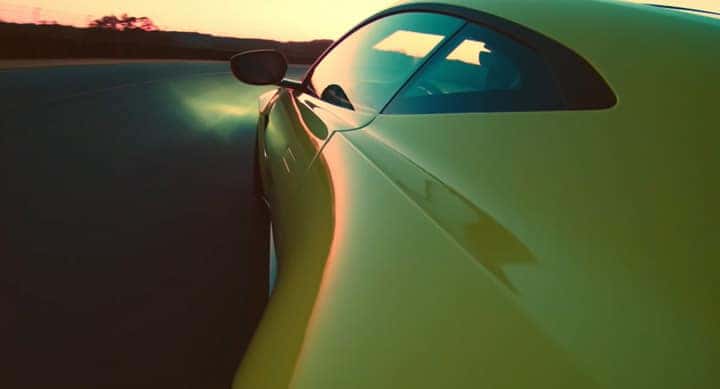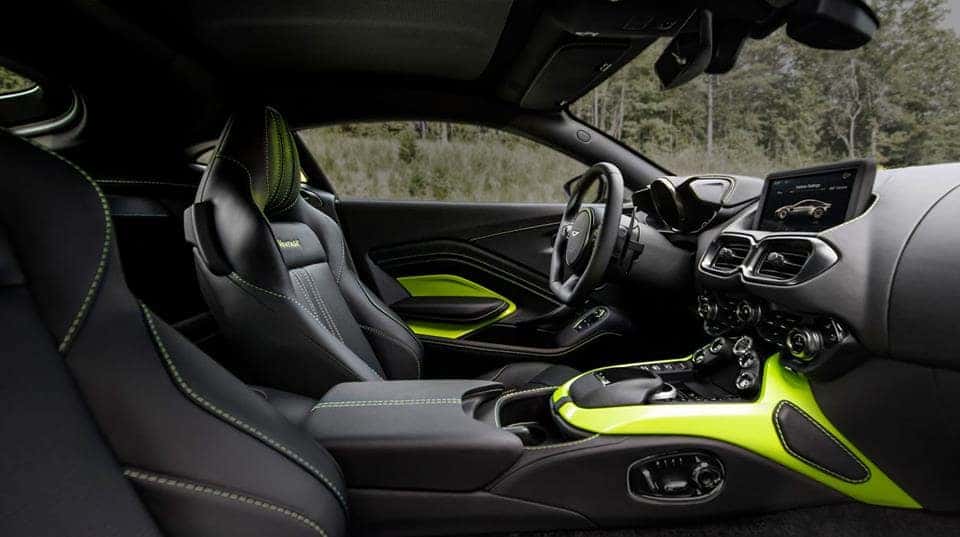 IMMERSIVE AND FOCUSED
The distinctive cockpit feel of the interior is one of absolute focus and functionality. A lower driving position creates a more immersive experience, intimately connecting the driver with the car and the road ahead.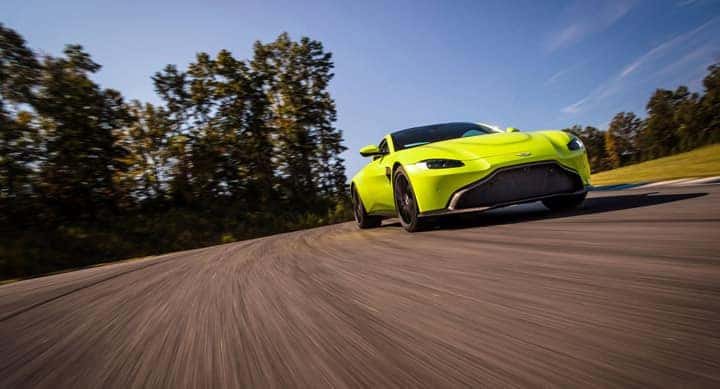 The heart of Vantage beats with a 4.0 litre twin-turbocharged V8 engine. Impressive acceleration of 0-62 mph in 3.6 seconds and a speed of up to 195 mph deliver raw athleticism and an enticing performance feel.
INTENSE AND BEAUTIFUL
Vantage's high-performance V8 power house is positioned low and further back in the chassis to improve weight distribution and driving dynamics, leaving a lasting impression well beyond the drive. Effortless, inherent potency comes from the engine's extraordinary 510 PS output and 685 Nm of torque fed through Vantage's ZF automatic transmission. The eight-speed gearbox delivers the perfect balance of performance and refinement, with adaptive software designed to gauge the operating conditions – along with the demands the driver is making – to ensure the car is in exactly the right gear at the right time.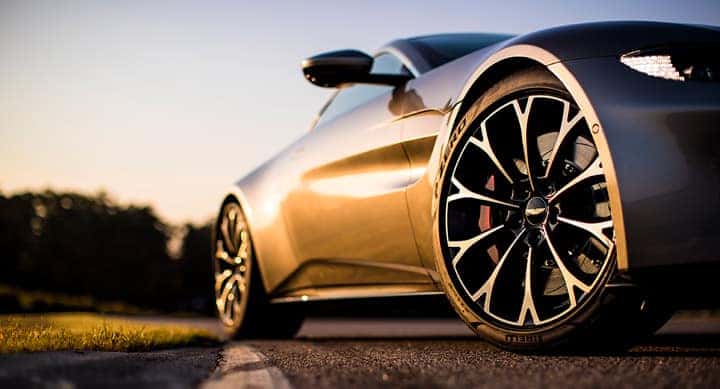 ADRENALINE

MOLTEN

TRUE HUNTER

LUNARECLIPSE

DYNAMIC PULSE

TACTICAL
---
script src="https://js.adsrvr.org/up_loader.1.1.0.js" type="text/javascript"> window.parent.postMessage({AutoLeadStarEvent: {type: "conversion"}}, "*");