Fastest Aston Martin Cars: Buyer's Guide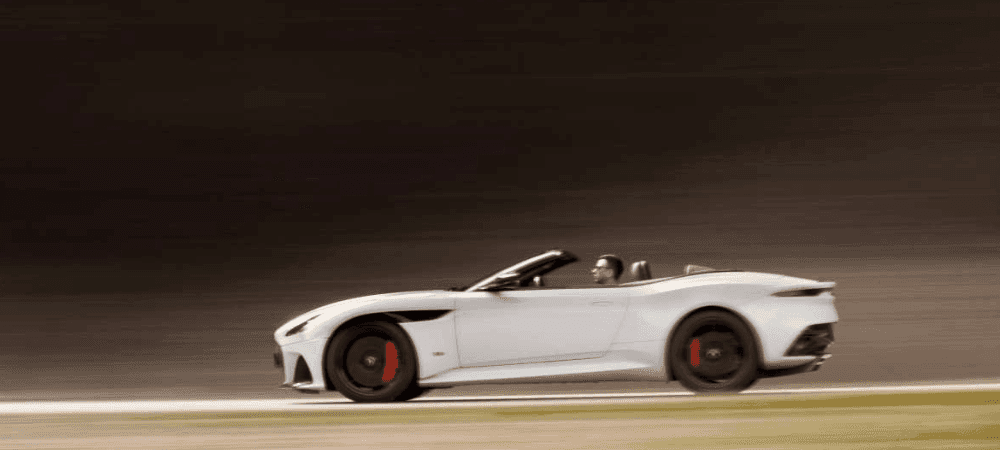 ---
---
Aston Martin designs and manufacturers some of the world's fastest cars — all of which are sweetened with rich luxury features and technologies. If you have a need for speed, chances are there's a new or pre-owned Aston Martin that'll more than satisfy. Speed-wise, the vehicles listed below are particularly impressive on the track and San Antonio roads. Here are our picks for some of the fastest Aston Martin cars from the brand's current lineup!
2019 Aston Martin Valkyrie
Weighing just 2,227 pounds, the Aston Martin Valkyrie is a lightweight supercar that reaches up to 250 mph. It accelerates from 0 to 60 mph in just 2.5 seconds. Equipped with an electric motor and a 6.5L V12 engine developed with Cosworth, the Valkyrie is unlike anything else on the market. During take-off, the V12 engine is torque-enhanced and relies on an electric motor for a jolt that sends the Valkyrie forth like an arrow.
2020 Aston Martin Valkyrie AMR Pro
The Aston Martin Valkyrie AMR Pro is even lighter than the above-mentioned Valkyrie, weighing 2,205 pounds. Its top speed is 225 mph and it's capable of reaching 60 mph from a standstill in about 2.3 seconds. Under the hood, you'll find the same hybrid powertrain, while the bodywork can best be described as otherworldly, lending incredible aerodynamics to the Valkyrie for supercar performance.
2019 Aston Martin DBS Superleggera
The Aston Martin DBS Superleggera leaves drivers in awe of its 5.2L twin-turbo V12 engine, which generates a cool 715 hp. With a 0-62 mph time of 3.2 seconds (according to Car and Driver) and a top speed of 212 mph, this is a high-performance car with specs that'll make you want to put the pedal to the metal. Weighing 3,966 pounds, there's a reason the "Superleggera" means "super light" in Italian.
2019 Aston Martin DB11 AMR
The Aston Martin DB11 AMR is a force to be reckoned with, whether you're considering its immense speed and specs or razor-sharp handling. Equipped with a 630-hp V12 engine, the DB11 AMR reaches 60 mph from a standstill in 3.7 seconds. It weighs 4,123 pounds, resulting in superb handling of its lightweight body. How fast is the DB11 AMR? Very — it reaches a top speed of 212 mph.
Test Drive an Aston Martin at Aston Martin Austin!
We can go on and on about the fastest Aston Martin cars, but the best way to experience one of these performance models is to get behind the wheel! Ready to schedule a test drive near Dallas and Houston? Contact us and our friendly staff will help you set up an appointment, during which you can learn more about Aston Martin prices and explore where Aston Martins are made.