Online Car Shopping and Home Delivery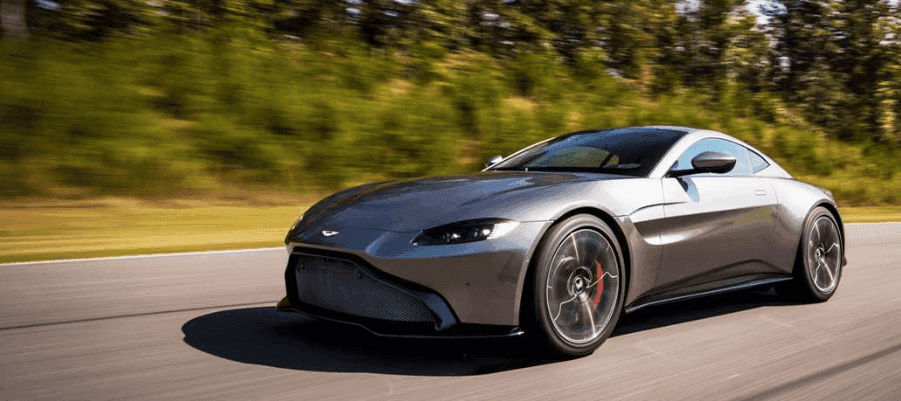 ---
---
Dreaming of getting behind the wheel of an exotic Aston Martin vehicle in San Antonio? Aston Martin Austin is here to make that dream a reality, but we know it's not always possible for local shoppers to make time to head into the dealership to purchase their new vehicle. That's why we're excited to tell you all about how when you work with our Austin luxury dealership, you can find your ideal vehicle, complete your purchase online, and get complimentary delivery directly to your home! Learn more about how you can take advantage of this convenient opportunity to shop for cars online, below.
Shop Cars Online With Our Virtual Inventory
Whether you already know exactly which Aston Martin model you want to purchase or you're still doing your research, our virtual inventory and online shopping tools will create a seamless experience. You can head directly to our Aston Martin Vantage, DBS Superleggera, and DB11 inventories if you're looking for one of these models. Or, if you're interested in a high-quality pre-owned luxury vehicle, you can browse through our used inventory to find something that piques your interest. 
If you need some assistance finding what you're looking for, we recommend utilizing our Vehicle Finder Service; you can enter the specifics of what you're searching for and in an instant, you'll be met with everything in our inventory that meets your criteria!
Make Your Purchase Online
Once you've narrowed down the vehicle you want, you can complete your purchase fully online. From the inventory page for your selected model, click on "Check Availability." You'll be prompted to enter your first and last name, email address, and zip code. After submitting your information, you will receive an email detailing the availability of the vehicle you requested information on. At this point, you can follow the prompts to take the next steps – including choosing among your financing options – to complete your purchase. Yes, with online car shopping sites like Aston Martin Austin, it's really that easy to get behind the wheel of your dream ride without leaving the comfort of your Dallas home! 
Complimentary Delivery to Your Home
At Aston Martin Austin, we pride ourselves on bringing a first-class car-buying experience to our customers, and the same goes for when you shop cars online with us. We want to deliver the best online car shopping experience possible, which is why we offer complimentary delivery of your vehicle directly to your home. Whether you're here in Austin or you live in Houston, we'll bring your new luxury vehicle straight to your driveway. If you have any questions about how to use specific features of your new ride, this is the perfect opportunity to ask for a one-on-one lesson from the friendly associate who delivers your vehicle!
Have Questions? Contact Us to Learn More!
Have questions about how online car shopping sites work? Contact us online or call us directly at 512-985-2946 for assistance. Whether you just have a question about our inventory or you would like step-by-step help as you complete the car-buying process online, our dedicated team will be here for you.