2022 ASTON MARTIN VALKYRIE AT ASTON MARTIN AUSTIN
Discover the racetrack-inspired all-new Aston Martin Valkyrie. Coming as close as to a Formula One ® car as possible, while still remaining street legal, the Aston Martin Valkyrie is designed specifically to produce ultimate performance capabilities. Produced in collaboration with Red Bull Racing Advanced Technology, the Valkyrie is formulated with space-age engineering while still offering hallmark Aston Martin luxuries. Learn more about the 2022 Valkyrie deluxe trim options, including an AMR Pro track model and roof-off capable Spider design. After you've finished your research, contact us at Aston Martin Austin for more information. Shop our diverse selection of brand new Aston Martin cars for sale and exhaustively inspected used Aston Martin cars. Regardless of your chosen Aston Martin for sale, our professional finance team will put together a competitive financing or lease plan that fits your own unique needs and lifestyle.
Starting at $3,000,000 est
ASTON MARTIN VALKYRIE HIGHLIGHTS
Performance: 6.5-litre V12 engine with hybrid powertrain for extra boost, up to 1160 horsepower, V12 torque-enhanced with 633 lb-ft of torque, and a 7-speed automatic transmission
Capabilities: 0-62 of under three seconds, over 200 mph top speed, and 11 combined mpg.
Exterior Design: 2-door aerodynamic exterior and open underfloor, ​​all-carbon fibre bodywork, trademark upper grille outline, and rear-facing cameras mounted to flanks.
Interior features: Leather upholstery, Heated/cooled seats, panoramic sunroof, and class-leading headroom and legroom.
Interior Design: Dual cabin displays for rear-facing cameras, a maximum two passenger capacity.
---
VALKYRIE'S PERFORMANCE AND AMENITIES COMPARED TO THE COMPETITION
THE ALL-NEW ASTON MARTIN VALKYRIE COMES LOADED WITH NEXT-LEVEL POWER AND PERFORMANCE
Aston Martin Valkyrie
Engine: 6.5-litre V12
Horsepower: Up to 1160
Torque: 633 lb-ft
RPM: 11,100 rpm
Mercedes AMG ONE
Engine: 1.6-litre V6
Horsepower: 1049
Torque: Unlisted
RPM: 11,000 rpm
Gordon Murray Automotive Type 50
Engine: 3.9-litre V12
Horsepower: 654
Torque: 467 lb-ft
RPM: 11,500 rpm
Get the style and substance you crave with the unmistakable and unmatched all-new Aston Martin Valkyrie. Effortlessly lap the Mercedes AMG ONE and Gordon Murray Automotive Type 50 with the Aston Martin Valkyrie epic stand horsepower that can deliver up to 1160 horsepower. Turn heads with its distinct Formula One inspired exterior and driver-focused interior designed with driver enthusiasts in mind.
---
ASTON MARTIN VALKYRIE TRIMS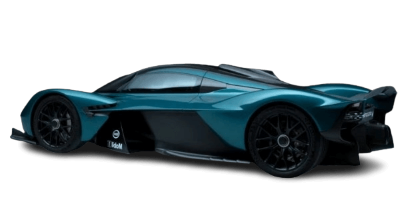 VALKYRIE
Starting at $3,000,000
6.5-litre V12 engine
1000 horsepower
7-Speed Automated Manual
663 lb-ft of torque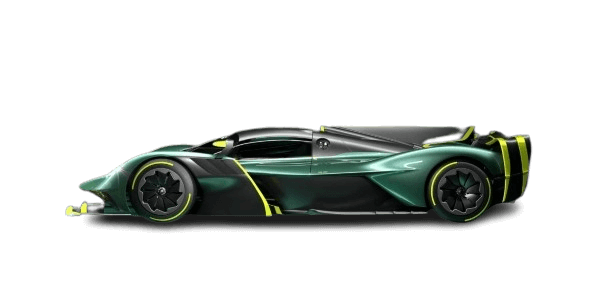 AMR PRO
Starting at $3,500,000
7-Speed Automated Manual
1160 horsepower
380mm longer wheelbase and 96mm wider track
Twice the amount of downflow for maximum aerodynamic capabilities
More than 3G of lateral acceleration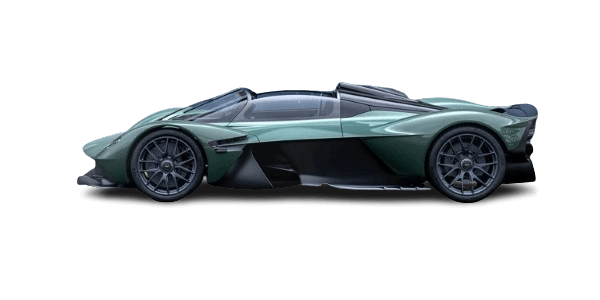 SPIDER
Starting at $2,800,000 est.
6.5-litre V12 engine
1140 horsepower
Glass roof with roof-off capabilities
Fastest open-top Aston Martin ever built
ASTON MARTIN VALKYRIE FAQS