How Often Should You Change Your Oil?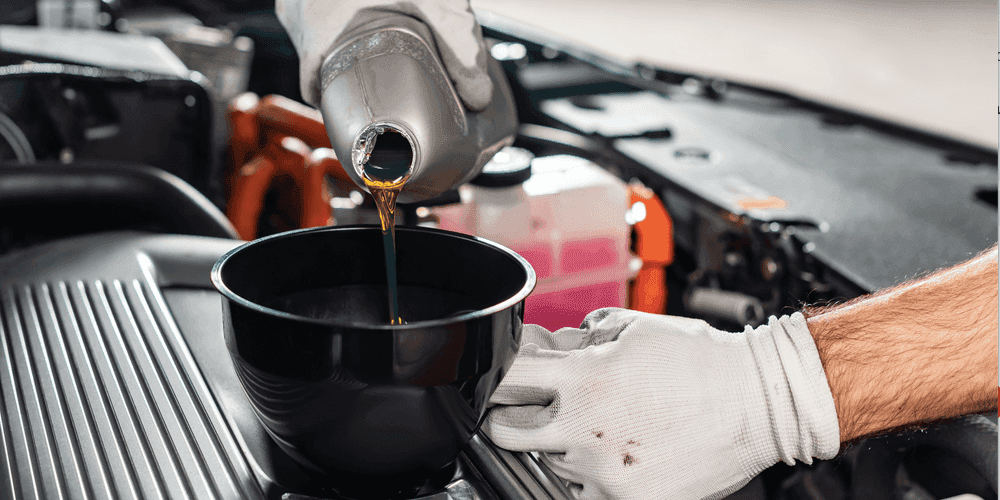 ---
---
In order to maintain your vehicle's health and performance level when you're commuting to San Antonio or exploring Austin fine dining, it's important to keep up with a regular oil change routine. In years past, experts typically recommended an oil change at every 3,000-mile interval. However, advances in oil and engine technology now allow vehicles to go significantly more miles in between oil service. Most modern vehicles can safely go 7,500 to 10,000 miles between oil changes. With that said, the service team at Aston Martin Austin recommends you consult your owner's manual for a model-specific answer to the question, "How often should you change your oil?"
Oil Change Frequency Guidelines
7,500 to 10,000 miles is a good general guideline to follow, but some vehicles will require a higher oil change frequency. If you frequently partake in any of the driving conditions listed below, you'll want to reach out to our service center near Dallas to find out how soon you should have an oil change:
Commercial use
Racing
Off-roading
Heavy-duty towing
When Should You Check the Oil Level?
In between oil change services, diligent Houston drivers will want to check their car's oil level once per month. Doing so will help you notice any leaks in the oil system before they become a bigger, costlier issue. It's also a good time to note any change in your oil's color or the appearance of small metal particles, as both can be signs of a more serious issue.
Additional Oil Change Tips to Know
Before you schedule a service appointment with Aston Martin Austin, take a look at these additional oil change tips:
If you have a treasured Aston Martin vehicle that you don't take out on the road very often, you should still have its oil changed at least twice per year. Even if a vehicle isn't driven regularly, oil can still break down over time.
With every oil change service, make sure your vehicle's oil filter is also being replaced. Performing an oil change at home? Our parts department can supply the proper oil filter for your vehicle.
Unsure whether your vehicle requires synthetic or conventional oil? Take a look at your owner's manual. Synthetic oil costs a bit more, but some vehicles do require it.
Turn to Aston Martin Austin for Oil Changes and More
If you've realized your vehicle is overdue for an oil change, it's time to schedule an appointment with the service center at Aston Martin Austin! Our experienced technicians can provide professional auto service in a timely manner. Have lingering questions about oil change frequency for your Aston Martin vehicle, or about how to check transmission fluid? Contact us online or give us a call at 512-549-2975, and don't forget to check out our current service specials!
More from Aston Martin Austin
View InventoryContact Us Looking for a vehicle in San Antonio that delivers serious thrills while turning heads? The 2020 Aston Martin Vantage AMR Roadster is the elite driving experience you never knew you needed. The Aston Martin Vantage coupe offers a twin-turbo V8, but only the track-ready AMR has a manual transmission available for drivers. With…

View New Vantage InventoryContact Us The 2020 Aston Martin Vantage is one of the most cutting-edge performance cars on the market, and it has a sporty-sleek interior to match. Designed with San Antonio sports car enthusiasts in mind, the new Aston Martin Vantage interior features a cockpit-inspired design that perfectly marries luxury and functionality. Explore all…

Learn More New Vantage Inventory Contact Us The Aston Martin Vantage is a show-stopping beauty with incredible handling, V8 power, and luxurious features aplenty in its interior, but just what is the Aston Martin Vantage price? This unforgettable vehicle starts at a price point of $149,995 MSRP*, but there are dozens of different options to…