How To Check Your Transmission Fluid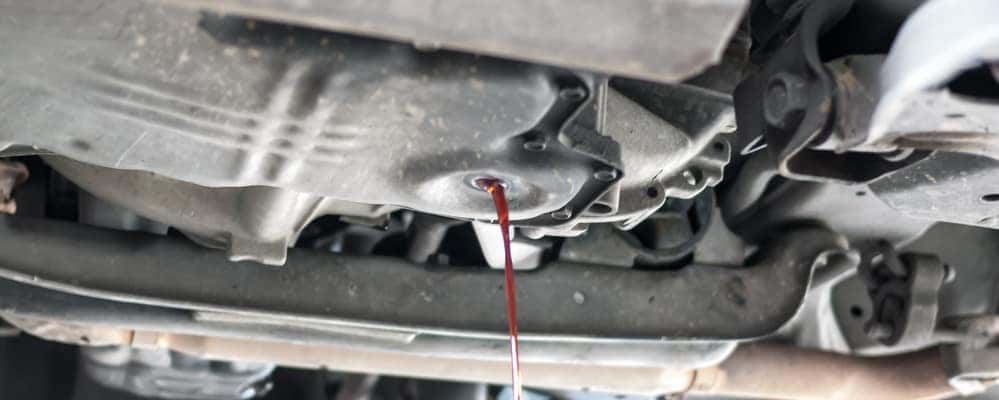 ---
---
If you don't know how to check your transmission fluid, Aston Martin Austin is at your service. Periodically checking your transmission fluid can help keep small issues from turning into significant problems. Learn how to check your transmission fluid below, or if you would rather, contact the service department at Aston Martin Austin near San Antonio.
Follow These Steps to Check Your Transmission Fluid
Turn the car on. Your engine should be warm before inspecting the transmission fluid.
Locate the transmission fluid dipstick. You'll probably find it to the right of the oil dipstick if you have a front-wheel-drive vehicle. If you still can't find it, your owner's manual will show you where to find it.
Remove the dipstick and check the fluid. Its appearance should be nearly clear, with just a tint of pink. If you notice a burning smell or if the fluid looks dirty, call Aston Martin Austin because it's time to have your transmission fluid replaced.
Use a rag to wipe off the dipstick. Then, insert it back into the car and then pull it out again so you can take another look at the fluid level. If it's under the "Full" marking on the dipstick, you will need to add more transmission fluid.
Use a funnel to bring the transmission fluid level up to full. Try not to overfill it, and you should be ready to cruise around San Antonio again!
How Often Do You Check Your Transmission Fluid?
As a general guideline, it's a good idea to check the main fluids in your vehicle at least once a month, including your transmission fluid, power steering fluid, windshield wiper cleaning fluid, and engine oil. Check your owner's manual for more specific maintenance recommendations.
Transmission Fluid Basics
The transmission is one of the most intricate systems of your vehicle, so proper maintenance is vital for avoiding expensive repairs. Here are some things to keep in mind when checking your transmission fluid:
Not all transmission fluid is the same. It varies depending on whether you have a certain make or model, a manual transmission, or an automatic transmission. Your owner's manual will tell you which type of transmission fluid is right for your specific automobile.
Checking the fluid on a manual transmission generally requires a jack to access a plug located beneath the car. For most Dallas drivers, a visit to the service center at Aston Martin Austin is typically more convenient.
If you notice your vehicle hesitating before it shifts gears, low transmission fluid could be the cause, but it could also be a sign of something more serious. See if your transmission fluid is at the proper level and clean first and, if it is, schedule service with Aston Martin Austin.
You should replace your transmission fluid every 50,000 to 100,000 miles. The actual amount changes depending on your driving habits, type of transmission, and other factors. For a more specific maintenance interval for your vehicle, check your owner's manual and follow the guidelines provided by the manufacturer.
Learn More About How to Check Your Transmission Fluid at Aston Martin Austin
Now that you know how to check your transmission fluid, and how often do you check your transmission fluid, think about when you checked it last? If it's past due, you should plan to check it, or bring it to the friendly service team at Aston Martin Austin near Houston. While you're here you can browse our inventory of new or pre-owned Aston Martin luxury vehicles. Contact us today!
---
More from Aston Martin Austin
View InventoryContact Us Looking for a vehicle in San Antonio that delivers serious thrills while turning heads? The 2020 Aston Martin Vantage AMR Roadster is the elite driving experience you never knew you needed. The Aston Martin Vantage coupe offers a twin-turbo V8, but only the track-ready AMR has a manual transmission available for drivers. With…

View New Vantage InventoryContact Us The 2020 Aston Martin Vantage is one of the most cutting-edge performance cars on the market, and it has a sporty-sleek interior to match. Designed with San Antonio sports car enthusiasts in mind, the new Aston Martin Vantage interior features a cockpit-inspired design that perfectly marries luxury and functionality. Explore all…

Learn More New Vantage Inventory Contact Us The Aston Martin Vantage is a show-stopping beauty with incredible handling, V8 power, and luxurious features aplenty in its interior, but just what is the Aston Martin Vantage price? This unforgettable vehicle starts at a price point of $149,995 MSRP*, but there are dozens of different options to…