How to Clean Leather Car Seats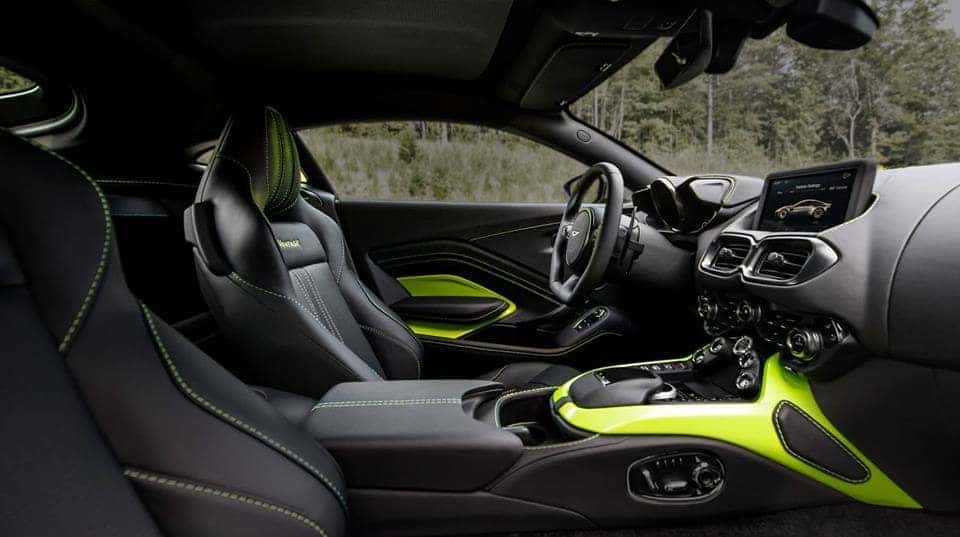 When you settle into the driver's seat of your Aston Martin, you're enveloped by its infinite luxury. Here at Aston Martin Austin, we are dedicated to helping you maintain that level of pristine comfort with our archive of Aston Martin service tips. In the following guide, we'll outline how to clean leather car seats so you can preserve the beauty of craftsmanship in your cabin.
Aston Martin Leather Seat Care
Maintaining your Aston Martin model's leather seats is a simple process if performed regularly and correctly. You'll want to clean your seats more frequently if you drive throughout Austin with the top-down as your seats will collect much more debris. Follow these steps to keep your leather looking and feeling its best:
Always start by vacuuming any dust, dirt, and other particles from the seats to prevent scratching. Be sure to use a soft bristle attachment.
Spray leather-specific, pH-neutral cleaning solution onto a microfiber cloth.
Rub the seats down with your cloth to the leather seats.
Check to see if your cleaning solution is safe to use on non-leather surfaces like your navigation screen or trim. If so, wipe those areas down as well.
Next, apply an approved leather conditioner to your seats to help prevent over drying and cracking.
Use a clean microfiber cloth to work the conditioner into the seats.
Additional Leather Seat Care & Protection
Knowing how to clean leather car seats is just as important as knowing how to maintain and care for them during each and every drive across and beyond San Antonio. Prolong the lifespan of your leather with these supplemental tips:
Park your vehicle in the garage to avoid extreme temperature fluctuations
Keep your vehicle in the shade if it must be parked outside, as sun exposure can harm and bleach leather over time
Keep a small bottle of leather cleaning solution in the vehicle to spot clean as needed
Drive with clean hands, skin, and hair as leather very easily reflects grease and oils
Get More Luxury Maintenance Tips from Aston Martin Austin
Leather seat care is one of the many important maintenance routines to keep your Aston Martin in immaculate condition from Dallas to Houston and beyond. For additional luxury car-care guidance or to schedule service for your Aston Martin model, contact us today.
More from Aston Martin Austin
View InventoryContact Us Looking for a vehicle in San Antonio that delivers serious thrills while turning heads? The 2020 Aston Martin Vantage AMR Roadster is the elite driving experience you never knew you needed. The Aston Martin Vantage coupe offers a twin-turbo V8, but only the track-ready AMR has a manual transmission available for drivers. With…

View New Vantage InventoryContact Us The 2020 Aston Martin Vantage is one of the most cutting-edge performance cars on the market, and it has a sporty-sleek interior to match. Designed with San Antonio sports car enthusiasts in mind, the new Aston Martin Vantage interior features a cockpit-inspired design that perfectly marries luxury and functionality. Explore all…

Learn More New Vantage Inventory Contact Us The Aston Martin Vantage is a show-stopping beauty with incredible handling, V8 power, and luxurious features aplenty in its interior, but just what is the Aston Martin Vantage price? This unforgettable vehicle starts at a price point of $149,995 MSRP*, but there are dozens of different options to…