How to Sanitize Your Aston Martin of Coronavirus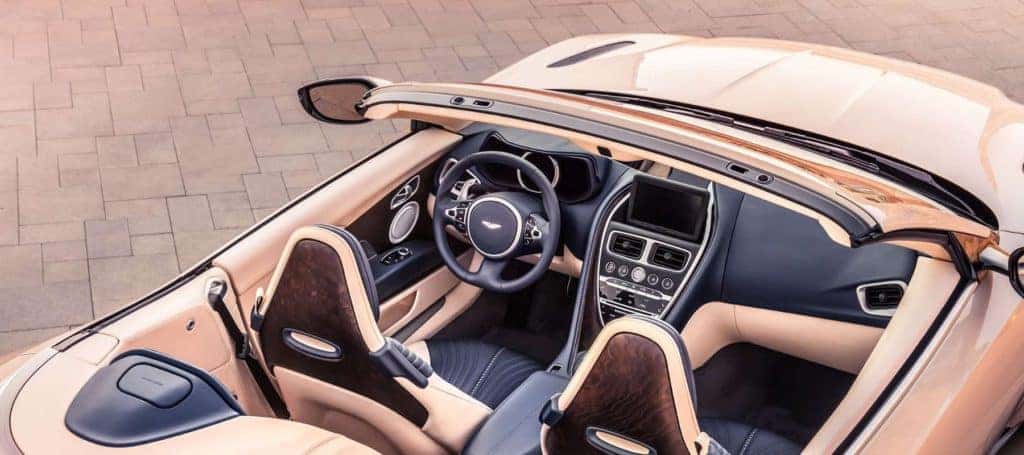 ---
---
Here at Aston Martin Austin, our dedication to our San Antonio customers doesn't stop once we help you find your ideal luxury Aston Martin vehicle or a high-end pre-owned model. We want you to feel safe and comfortable behind the wheel when you need to run errands in Dallas or pick up essentials, and we're here to provide vehicle sanitization tips to help achieve that peace of mind. Sanitizing your vehicle each time you go out is one of the best ways to be proactive about helping to stop the spread of Coronavirus and other germs and bacteria. Learn how to go about disinfecting your vehicle with our guide down below.
Keep You & Your Passengers Safe
Preventing infectious diseases from spreading between yourself, your passengers, and those you may come into contact with while out in Houston starts with developing healthy habits to practice before leaving the house:
Protect yourself and others around you by wearing a face mask or heavy cloth to cover your mouth and nose, and wear gloves to keep your hands clean.
Keep a travel-size hand sanitizer on you at all times so you can clean your hands while out and about.
When you return home, the first thing you should do is wash your hands thoroughly.
Protip: Many drivers will want to keep a large pump bottle of hand sanitizer in their vehicle right now, but when the Texas heat ramps up this summer it can cause the bottle to explode, leaving a mess for you to deal with and possibly lasting damage to your car's interior. Instead, remember to keep a small hand sanitizer in your bag at all times.
What Are Some Proper Car Sanitizing Materials?
To sanitize your vehicle of Coronavirus, you need to have the right materials on hand. However, what's safe for cleaning your home is not guaranteed to be safe to use in your car. The best cleaning agent to use on hard touch surfaces (door handles, window controls, cup holders, etc.) that are not made of cloth or leather would be disinfectant wipes.  For leather or cloth surfaces, you should not use disinfectant wipes or anything containing alcohol or bleach, as it can cause permanent damage to the delicate material. You should also avoid products containing ammonia, which is used in most glass cleaners. Instead, create a safe solution of mild, fragrance-free soap diluted with lukewarm water.
Cleaning Your Aston Martin
Now that you've gathered the materials you need, it's time to start cleaning. Pay special attention to high-touch areas that will be hotspots for bacteria, viruses, and other germs. This could include:
Steering wheel
Control buttons for navigation, air conditioning, etc.
Cup holders
Storage cubbyholes
Turn indicator stalks
Gear selector lever
Door handles
Air conditioner vents
Non-touchscreen display screens
The above areas can be cleaned with disinfectant wipes. Follow the steps below when it's time to clean your cloth or leather seats and surfaces:
Dip a clean cloth in your diluted soap solution, then wring it out so it is damp but not soaking
Gently wipe down your seats, dash, armrests, seatbelts, and any other areas that are upholstered or lined with a delicate material
Using a clean cloth, you can finish off by wiping the newly sanitized areas dry
Learn More Cleaning Tips from Aston Martin Austin!
Sanitizing your vehicle is a simple way to help keep yourself and your family healthy while helping to prevent the spread of Coronavirus and other germs and bacteria. If you have any lingering questions about the sanitization process or are unsure whether it's safe to use a certain product on your vehicle, our service department can help. Call us at 512-641-4288 or contact us online to start a conversation today.  Please remember to be safe and abide by social distancing measures to stop the spread of infectious diseases. Learn more about what Aston Martin Austin is doing to protect our employees and customers regarding COVID-19.